Self Enroll Patient Portal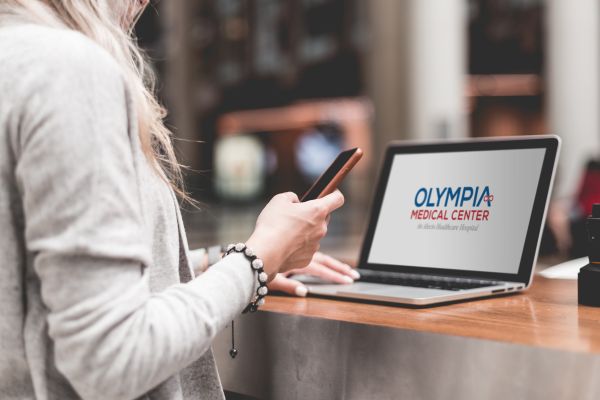 Our medical facility consists of physician's offices, hospital services and programs that are ready to provide innovative, technologically advanced healthcare solutions. If you are unfamiliar with our campus, please do not hesitate to ask our employees or your admissions representative for assistance. Every staff member at Olympia will be happy to direct you to the appropriate location.
ACCESS
PATIENT INFORMATION AND PORTAL
BEFORE YOU CAN "ACCESS" THE PATIENT PORTAL, PLEASE FOLLOW THE 7 "REGISTRATION" STEPS BELOW:
Step 1: During Admitting and Registration provide the Hospital's Registrar with a valid email address.
Step 2: Upon Discharge, you can return to this page and click on the "PATIENT INFORMATION AND PORTAL" link below:
REGISTRATION
PATIENT INFORMATION AND PORTAL
Step 3: After you fill in the requested information then hit "Submit Enrollment Request,"
You will see a screen that says, "Enrollment Successful."
Step 4: Check your email for a one time Logon ID and password. Click on the link provided.
Step 5: Enter your temporary Logon ID and password.
Step 6: Follow directions for set up. Then hit the "Submit" key.
Step 7: Click on the "Access" link for access to your information.