Surgical Information
"Since surgery is an anxiety provoking event, our goal is to make people as comfortable as possible. By having a very comprehensive and tailor made surgical solution to each patient's condition, we can accomplish that. Our physicians and nurses are focused on making sure the environment and the patient's experience is the best possible." – Chief of Surgery, Mark Ganjianpour, M.D.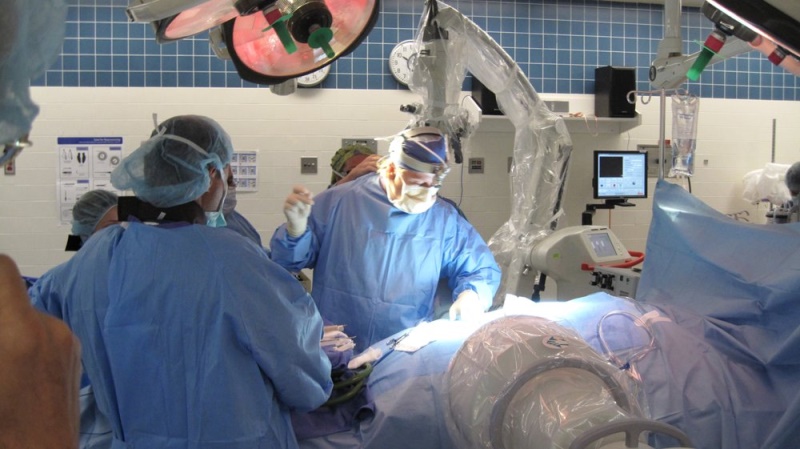 Olympia Hospital Medical Center offers an array of surgical services including:
BCIR
Colorectal
Gastroenterology
General
Head and Neck
Hip and Knee Replacement
Ophthalmology
Orthopedic
Ostomy
Pain Management
Plastic
Podiatry
Spine
Thoracic
Urology
Vascular
Surgical procedures are performed in one of nine fully-equipped operating rooms, with the latest video monitoring equipment and sophisticated surgical instrumentation.
As patients at Olympia Medical Center Surgical Pavilion, you have the right to:
Considerate and respectful care
Have your pain managed well
Receive care in a safe setting
Reasonable responses to any reasonable request made for service
Have your family kept informed about the progress of your procedures
Our commitment to your family and friends is to keep them informed of your progress during the procedure. A member of the surgical department will keep your family or friends informed every hour. If you are being admitted to the hospital after surgery, we will let them know your room number and when you will be in your room.
As the patient is preparing to go home, the patient and family will be given discharge instructions and information for follow-up care. Please let us know if there is anything we can do for you. You may call the surgery department at (323) 932-5389 between the hours of 6 a.m. and 7:30 p.m. The phone number that will be displayed on your phone when we are calling you is (323) 938-3161.