About Olympia Medical Center
Olympia Medical Center is an Alecto Healthcare Hospital located in the heart of Los Angeles. Our medical facility has been providing medical care to nearby communities since 1948. The Hospital provides comprehensive inpatient and outpatient services, diagnostic imaging, and award winning 24-hour emergency care at our 204-bed acute care hospital. We are dedicated to clinical excellence and delivering healthcare services in a patient-centered, community focused environment.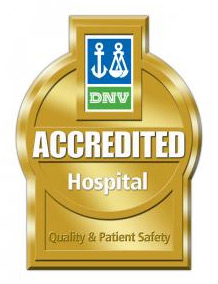 Our patients, physicians, and employees are the reason we exist. The goal at Olympia Medical Center is to be the FIRST CHOICE for healthcare services and employment in the community we serve. To achieve this goal, we adhere to certain service standards with every person, every encounter and every time.

How we treat our patients, physicians and each other will determine the success of Olympia Medical Center. It is our goal to communicate and connect with our patients in personal, memorable ways. We expect the best from ourselves and everyone we work alongside and we put courtesy first. There are five words we consistently hear from patients in letters, comments and during rounding that make the difference in how the feel treated at Olympia Medical Center: Respect, Compassion, Caring, Kindness, and Teamwork.

Olympia Medical Center maintains full national accreditation from the DNV and holds the distinction of achieving compliance with international medical quality standards set by ISO 9001.